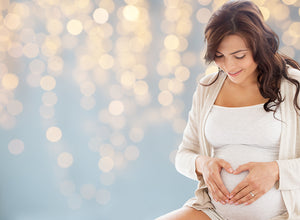 Natal Hypnotherapy Course
---
Regular price
Sale price
$717.60
---
Our classes are in the evening 6.00-8.00pm, over 5 consecutive weeks. Please contact annerley@otandp.com or call 29831558 for further details. 
April- May 2023 course
Full course dates are: April 12th, 19th, 24th (Mon), May 3rd and 10th
In-depth skills to prepare yourself mentally, emotionally as well as physically for the birth.

What does this course cover?
Most antenatal classes cover a wide range of information-based topics such as what will happen during birth, all the procedures and protocols of our modern maternity system, pain relief options, breastfeeding, baby care skills, early days as a parent etc.

The Natal Hypnotherapy classes focus exclusively on emotional and practical preparation teaching you what you can do to help yourself have the most positive birth experience, regardless of the type of birth you are planning. The classes teach you in-depth skills to prepare yourself mentally, emotionally as well as physically for the birth.

Whether you want a natural birth or are open to having an epidural, what you learn on these classes will give you the confidence and ability to work with your body no matter what your birth choices are.

The first part of the course is on "Natural Pain Relief" and focuses very much on your mental preparation for birth, again an area often missing on other courses. It helps you address and overcome any fears, teaches you how to relax and use your breathing effectively and helps you understand why and how these things are so important.

The second part is the "Practical Birth Preparation" which teaches you and your partner simple, effective and practical tools and techniques to stay calm, relaxed and confident. It will also help you understand the physical as well as the emotional map of birth. The emotional map is one which very few other courses touch on and yet for hundreds of couples who have done this course, they feel that this was one of the most important things they learnt.
This course is geared towards empowering and preparing parents emotionally as well as physically for the birth. It is recommended that couples participate in the classes ideally between 25 and 35 weeks. However, they can be taken at any time during pregnancy.

This can be taken as an individual or as a couple, however, it is extremely useful for a birth partner to attend as many techniques work best when a birth partner is involved.

The teaching approach includes the use of PowerPoint, videos, interactive sessions, group work, couple work and hypnosis relaxation sessions.

Is Natal Hypnotherapy credible?
Yes - the training to become a Natal Hypnotherapy practitioner, they have to be accredited by the Royal College of Midwives. This means that the leading midwives in the UK agree with and endorse the content of the training programme. Natal Hypnotherapy courses are now being run in several NHS hospitals around the UK.
Other information
Partners are welcome and encouraged to attend. Price is per couple, and our course is 5 evenings (6.00-8.00pm), 5 weeks in a row. This course is held at OT&P Family Clinic location. Please email annerley@otandp.com if you need help with finding a suitable date.
Disclaimer: Please note that we need at least 3 couples to run a course, we reserve the right to make changes if necessary. The classes are non refundable and non transferable and the private session is not exchangeable for other services. If you give birth before the class is completed or has not started, contact us.
Please understand that once a booking has been made and payment received, all payments are non-refundable.